Ready to Settle Down?
First-time Home Buyers? No problem!
Experience the thrill of saving big with unbeatable rates and a superior mortgage! You're not just a number to us, Trust in our years of mortgage expertise to guide you through the process with ease. We're not your average bank – we work for you, not commissions. That means we'll scour all the lenders to secure the best possible rate for your unique situation. Plus, our bulk-buying power means we can pass along some serious savings to you.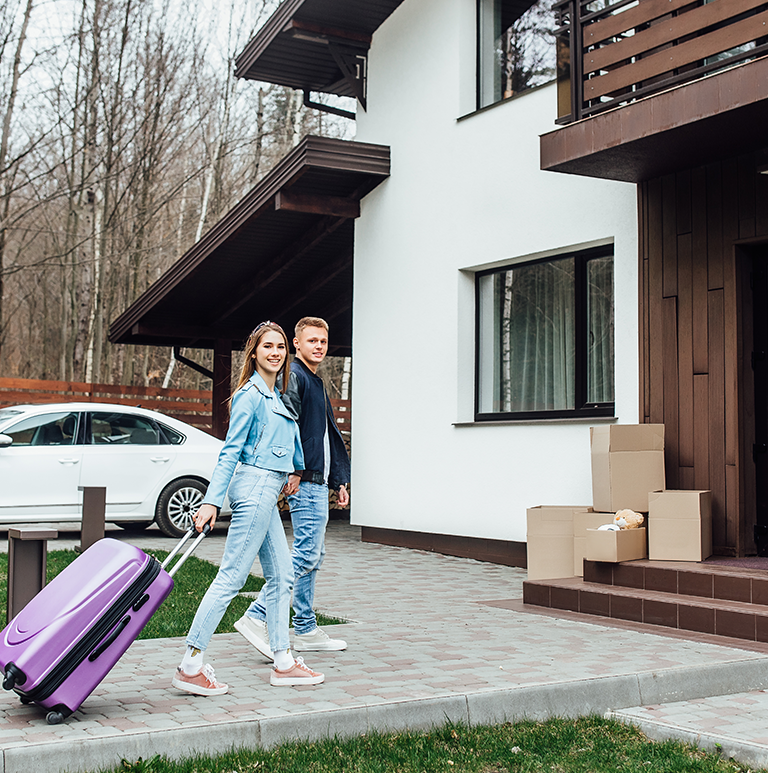 Your First Step Starts Here!
A Hassle-Free Journey
Although it may be your first mortgage, it certainly isn't ours. You can rest assured that our team of expert brokers, who are well-versed in the field, will guide you through each stage of the mortgage process with ease, providing you with peace of mind.
Buying your First Home is a Big Deal. But with us by your side, It's a Breeze.
Buying a home is a huge commitment and arguably the most important financial decision you'll ever make. But don't stress – we've got your back. Our seamless and stress-free process will help you make this big decision with ease. Plus, we'll help you save a lot of money along the way.
Natasha Bridgmohan & Team
Useful Resources For You
The First-Time Home Buyer Incentive is a government-backed initiative that offers an interest-free loan to help enter the market.
Discover the importance of your credit score and how it impacts your mortgage options with our helpful guide.
We offer rates that are on average 0.20% lower than our competitors. Need proof? We're happy to provide it!
● How much can I afford to spend on a home?

It's essential to determine your budget before beginning your search for a new home. Your budget should be based on your income, expenses, and any other financial obligations you may have. A good rule of thumb is to aim for a mortgage payment that doesn't exceed 28% of your gross monthly income.

● What is the difference between pre-qualification and pre-approval?

Pre-qualification is an initial estimate of how much a borrower may be able to borrow based on their income and credit score. Pre-approval is a more detailed process that involves verifying income, employment, and credit history. Pre-approval provides the borrower with a more accurate estimate of how much they can borrow and makes them a more competitive buyer.

● What factors influence my mortgage interest rate?

Your credit score, loan amount, down payment, and type of loan are all factors that can influence your mortgage interest rate.

● What types of mortgages are available?

The most common types of mortgages are fixed-rate mortgages and adjustable-rate mortgages. A fixed-rate mortgage has a set interest rate for the life of the loan, while an adjustable-rate mortgage has a variable interest rate that can change over time.

● What is the closing process?

The closing process is the final step in the home buying process. It involves signing all the necessary paperwork and paying any closing costs associated with the loan. The closing typically takes place at a title company or attorney's office.

● How long does it take to close on a mortgage?

The length of time it takes to close on a mortgage can vary depending on the lender and the complexity of the loan. On average, it can take 30-45 days from the time the offer is accepted to the time of closing.

● What is the difference between a mortgage broker and a mortgage lender?

A mortgage broker is a third-party intermediary who works with multiple lenders to find the best mortgage options for their clients. A mortgage lender is a financial institution that provides mortgage loans directly to borrowers.
Let us Help You Find The Perfect Home For Your Needs And Budget